Germany! Pre-sale is SOLD OUT !
This Saturday, 19.11. See U at 11. Rocknacht in Scheuren ! Come earlier to get the tickets on place and receive your proper portion of Rock'N'Roll! We're excited! Stagetime at 11pm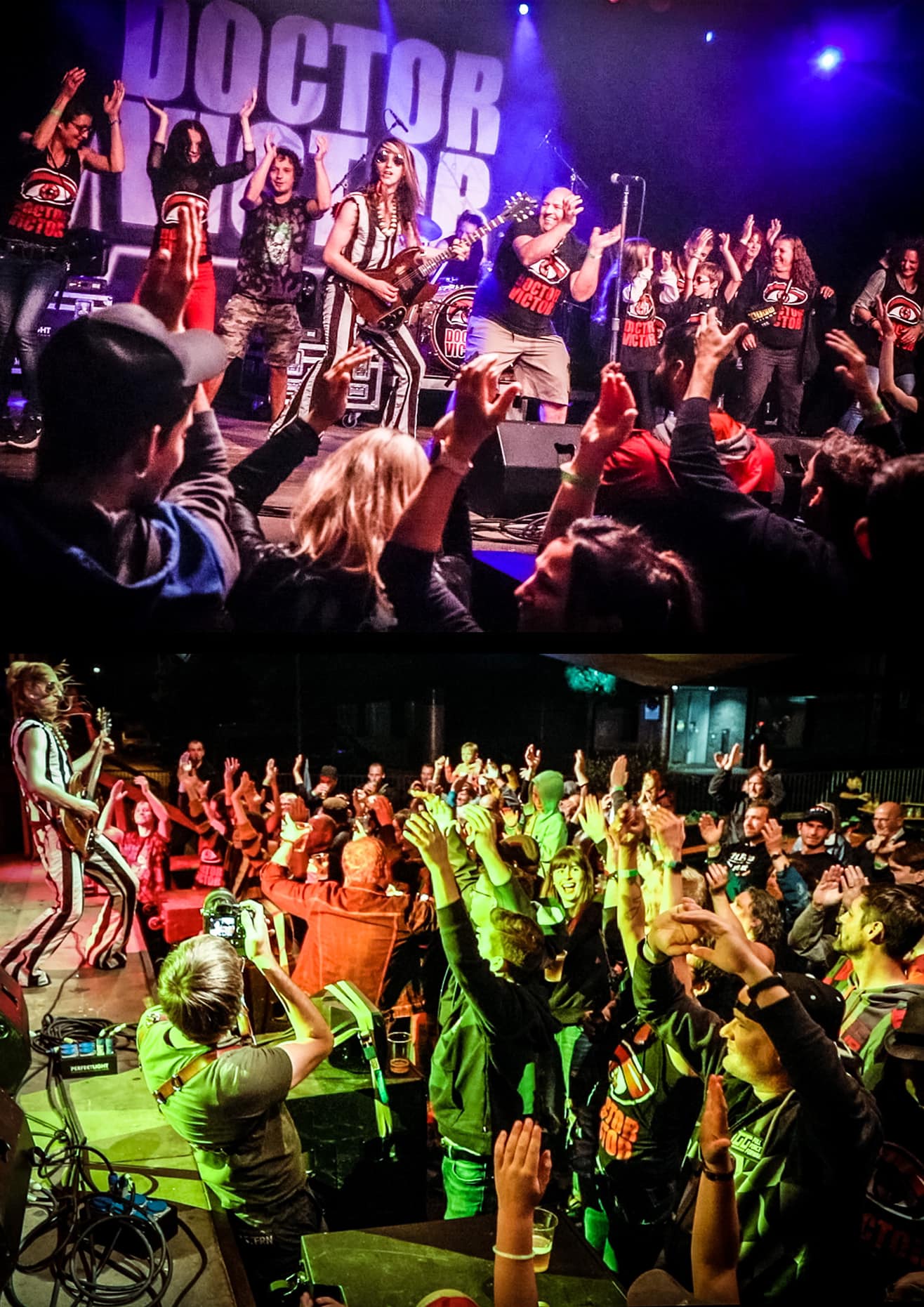 Dear Fans & Friends! We have a big news! You got us into TOP 10 in The Kiss Kruise contest!!! There were more than 10,000 total votes. Thank you very much for your amazing support and all votes! Now it's up to booked guests whether we get there or not. We are grateful we have you. Those are the moments that motivate us to work even harder! How you can help us at this stage? You can become a member of the The KISS Kruisers group and write to the "kruisers" why they should vote for us. https://www.thekisskruise.com/soundcheck/
special thanx to: Sixthman, The KISS Kruise, Radio Beat (OFFICIAL),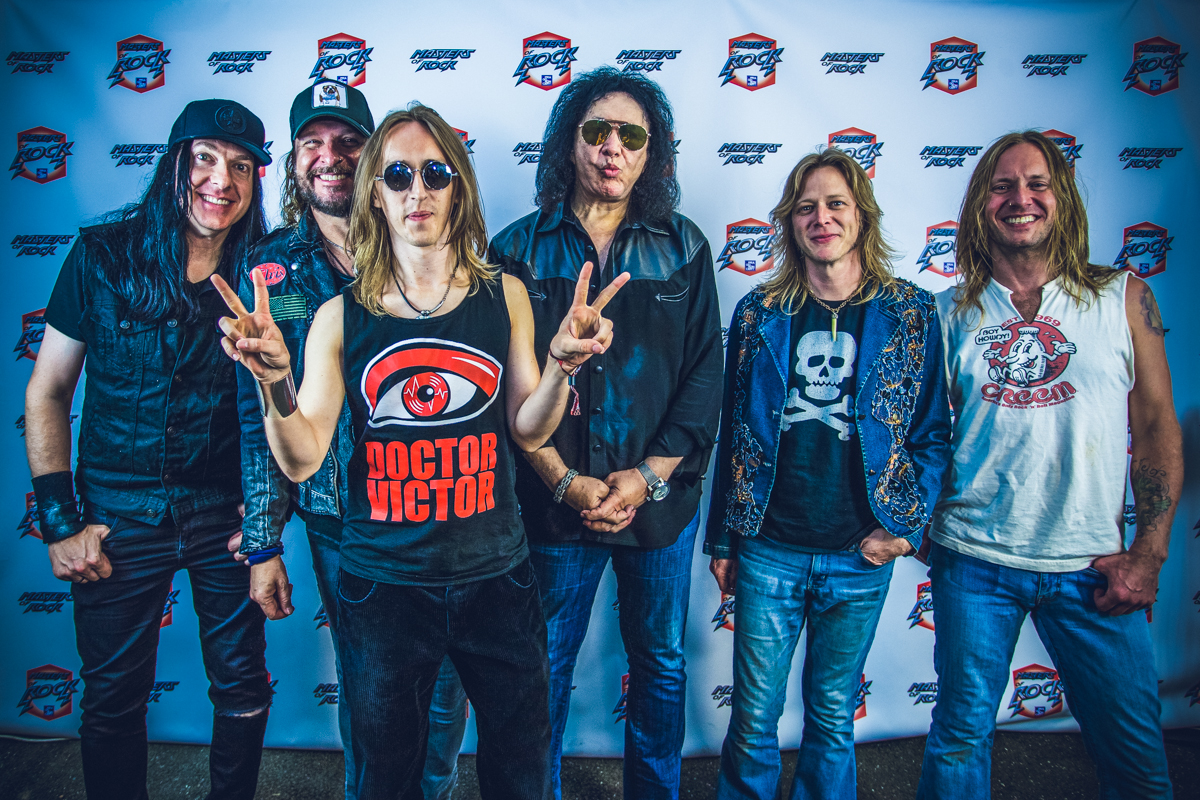 Marco Mendoza - The Dead Daisies, Thin Lizzy, Black Star Riders. Journey,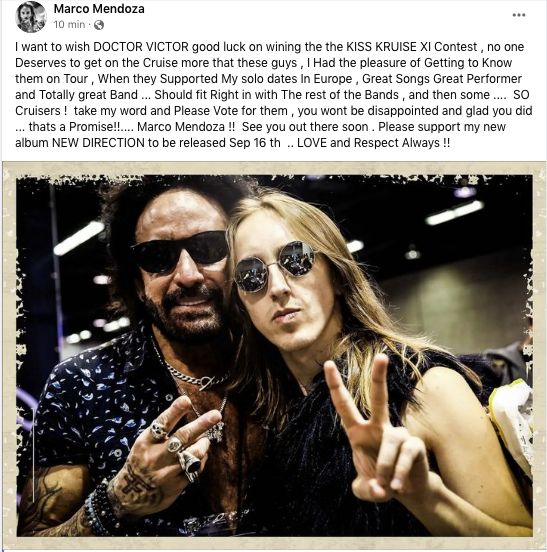 FANS! We have chance to play with KISS on KISS KRUISE!!! We are in TOP 15!
The last cruise will be from Los Angeles to Mexico!!! It is not the first time we're selected to be in top semifinalists. Hundreds of bands from all over the world had applied. It can become a reality only if you help us! Please share this great news with your friends and vote for us here : thekisskruise.com/soundcheck/
Thank you for voting and sharing!
DOCTOR VICTOR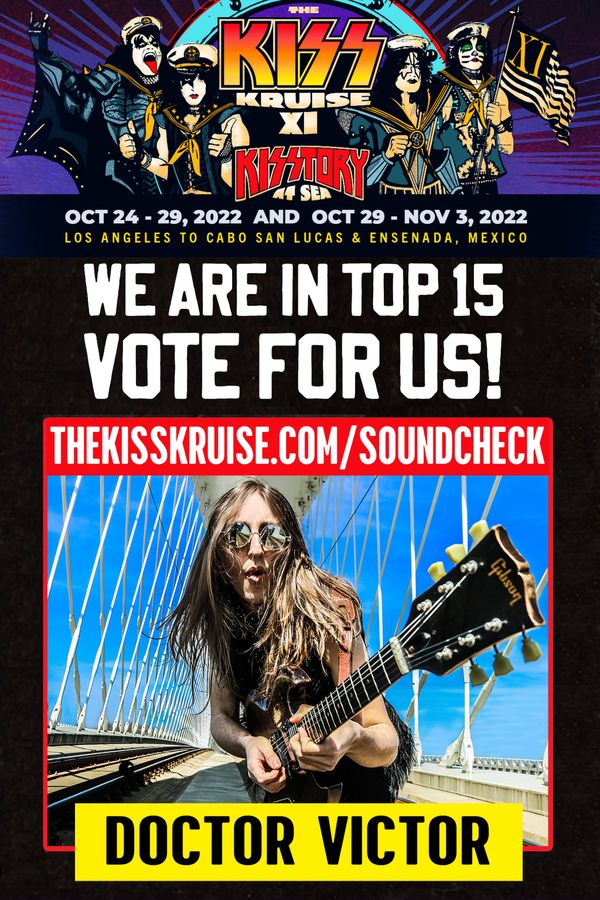 Jack White is performing in Prague and DOCTOR VICTOR will be a special guest  5.7. Forum Karlín. Thank you for the invitation!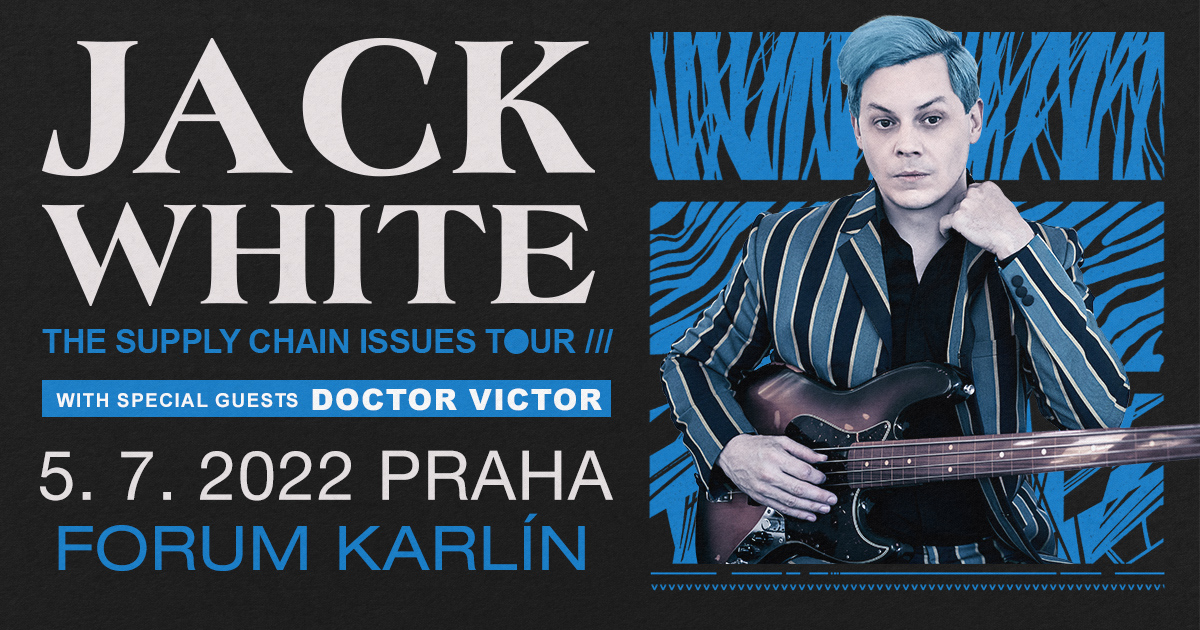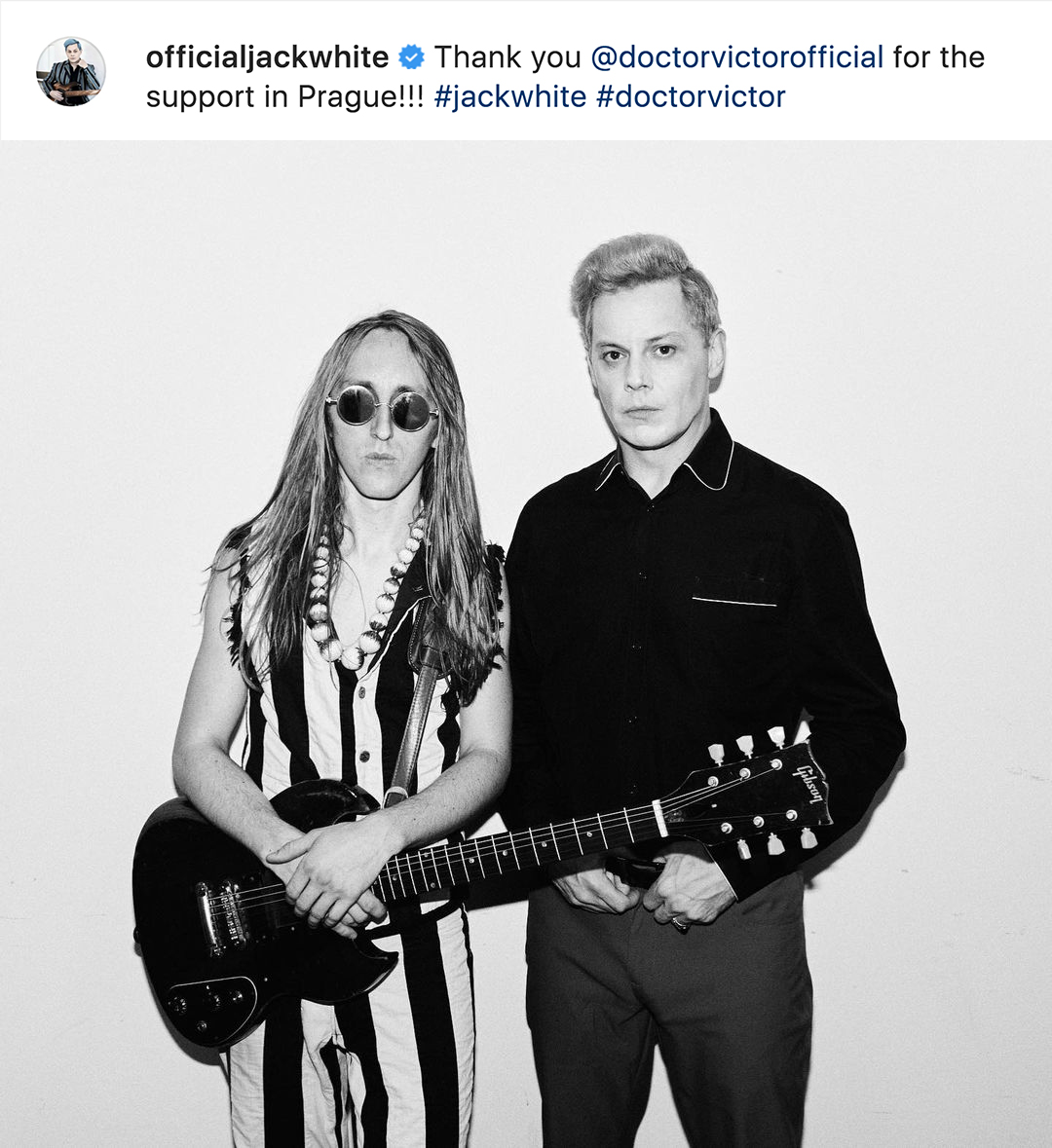 🔥🔥🔥TOUR DATES!!!🔥🔥🔥
🇩🇪Germany! 🇨🇭 Switzerland! 🇨🇿 Czech Republic! 🇸🇰Slovakia!

Tour with Thundermother is postponed!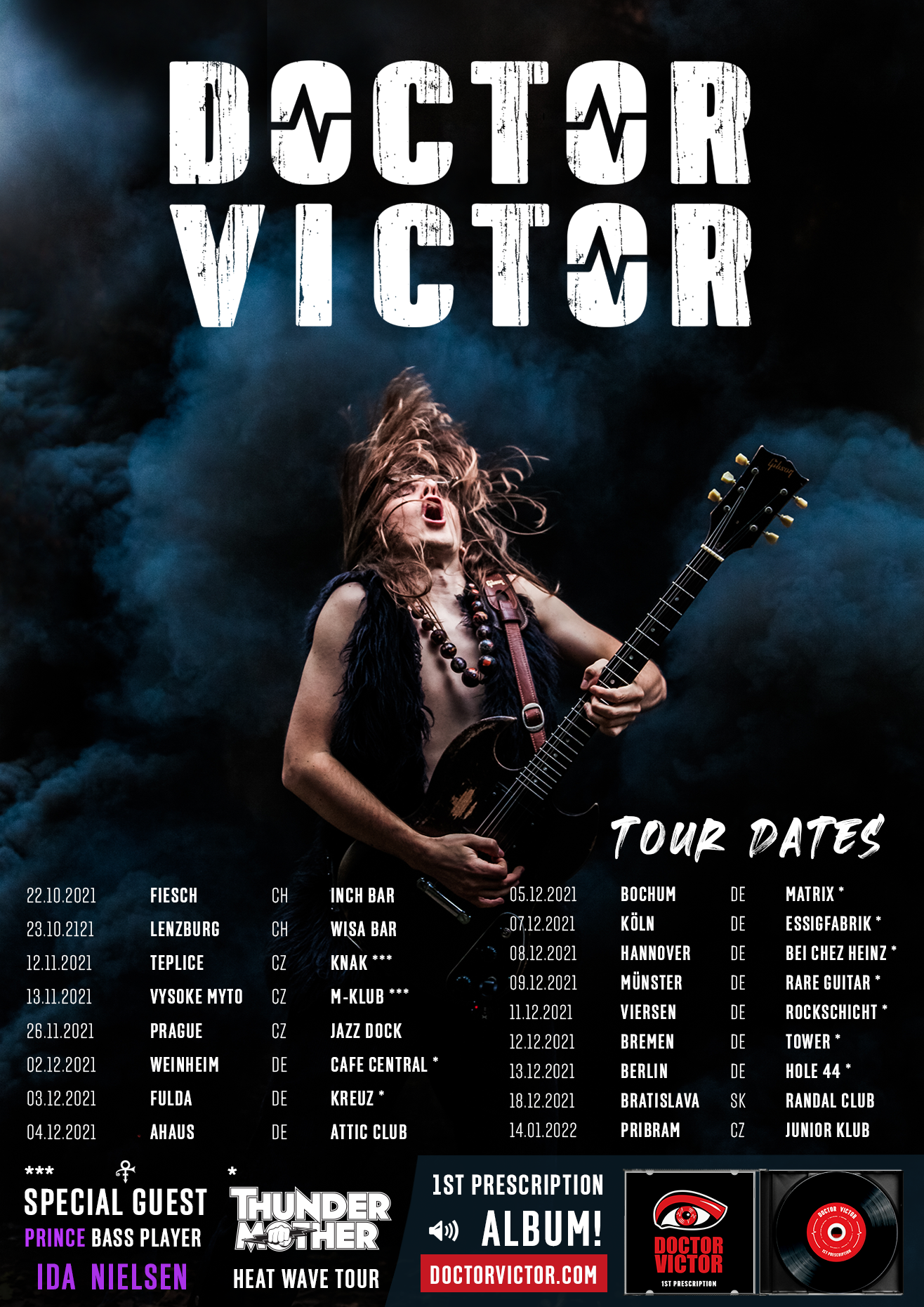 ⭐⭐⭐ Ida Nielsen, bass player for Prince will join us as special guest on following dates! 
November 12th in Teplice! 🎫🎫 Tickets here ➡️ https://bit.ly/3Dr42c2
 November 13th in Vysoké Mýto!  🎫🎫  Tickets here ➡️ https://bit.ly/3alsDlU