VICTOR - guitar and lead vocal
Simon - bass guitar, voc.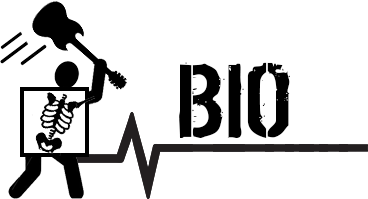 Three men from Prague. Central Europe's hottest rock-blues band. 
They started young and still are. Shear force tempered with blues undertones,
piercing lead guitar artwork nailed down by toxic bass grooves and a deep percussion heartbeat.  
From solo takeoff to playing with the region's best established bands to winning European and then global 
music awards. Then came the magazine covers and tearing up the stage while fronting for AC⚡️DC.  

Their stage shows have earned them industry acclaim, attracting interest from experienced professionals including
sound engineer Tony Platt, Neil Fairclough from Queen & Adam Lambert.
In 2017 came their first debut album and solo tour Music is my drug , playing in Europe and the UK, where they recorded with Dan McCafferty(Nazareth) for his solo album.  In 2018 they released their single StandUP, chosen by the Eurovision song contest as it's only rock song.  Later that year they opened in Prague for the The Dead Daisies.
2019 was year of touring in UK and USA, including the prestigious NAMM Show festival in California, legendary club Whisky A Go Go and tour with Marco Mendoza from supergroup The Dead Daisies.

2021, former Prince's bassist Ida Nielsen joined performance with DOCTOR VICTOR as special guest.
"Such a cool band...I Love them...flavours of Jimi Hendrix, The Beatles and Led Zeppelin...Absolutely amazing!!"

2022 marked another milestone as Doctor Victor supported the legendary Jack White.

2023 They've shared studio with Jonathan "Sugarfoot" Moffett, the iconic drummer for Michael Jackson, 
whose beats will be showcased in their upcoming album.
The trail is hot into 2023 with plans of touring across Europe and an exhilarating opportunity to support the iconic DEEP PURPLE.
From the center of Europe to the world and to you.
Keine Effekte, keine Gitarrenschachtel, das ist die Band DOCTOR VICTOR! 
Dieses Rocktrio wurde von eigener AC⚡️DC Band als Vorgruppe für ihre Prager show ausgewählt!
Nach Rückkehr aus britischer Tournee hat die Band ein Soloalbum für den NAZARETH Sänger Dan McCafferty aufgenommen.
Die Band hat nachher ihren neuen Singlsong StandUP ausgegeben, der dann in TOP6 in Nationalrunde CZ Eurovize 2018 einen Erfolg feiert, StandUP wird von 50 Radiosender in ITALIEN gespielt und in populärer Handyapplikation Musical.ly, USA aufgenommen. Ihre Show gewinnt Aufmerksamkeit und Anerkennung von solcher Musikpersönlichkeiten wie z.B. Tony Platt – der Tonmeister von AC/DC , Iron Maiden, Neil Fairclough, Queen & Adam Lambert Bassgitarrist. 
"Cool Band…ich liebe sie!…. Ein Beigeschmack von Jimi Hendrix, The Beatles und Led Zeppelin…Sie sind erstaunlich!!"  sagt über die Doctor Victor Band die PRINCE Bassgittaristin Ida Nielsen, hudba.sk
Im Jahr 2019 absolviert die Band ein Tournee in legendären Clubs in Los Angeles, Whiskey A GO GO. Sie tritt auch in prestiger Musikmesse NAMMShow in Kalifornien auf, und gastiert in Tournee der Superbands The Dead Daisies und Marco Mendoza (Thin Lizzy, White Snake,Ted Nugent). 
Das Lied Can't Stop Rock'n'Roll hat in Rockkategorie des internationalen John Lennons Wettbewerbs in New York gewonnen. 
MUDr.Martin Jan Stransky
WANT TO KNOW MORE? 
Check interview with Victor
>  ENG version  <       >  CZ version  <